Pink Himalayan Salt Capsules
Experience Holistic Health & Wealth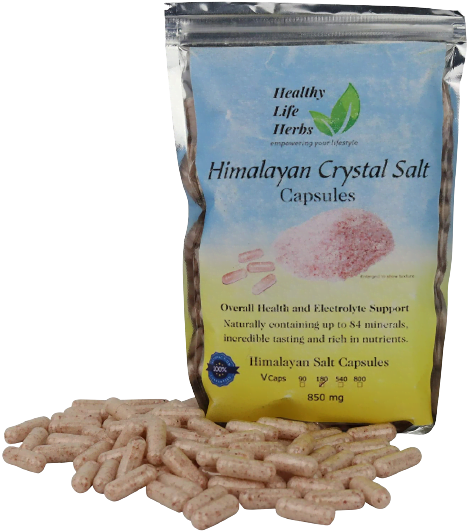 What is
Pink

Himalayan Salt?
Pink Himalayan salt is the purest variety of salt as it contains no chemicals or toxins. It possesses about 84 minerals that can be absorbed easily by the body due to their small molecular size.
Pink Himalayan Salt is a Pink-shaded variety of salt that is obtained from the Himalaya heaps of South Asia. Pink Himalayan Salt is accepted by many peoples to be a better option in contrast to normal table salt, or sodium chloride.
This Pink Salt contains less sodium per serving than common table salt. Table salt contains 2360 milligrams of sodium for every teaspoon, while a teaspoon of Himalayan pink salt contains 1680 milligrams of sodium — a decrease of around 33%. This is the best pink salt tablets for dehydration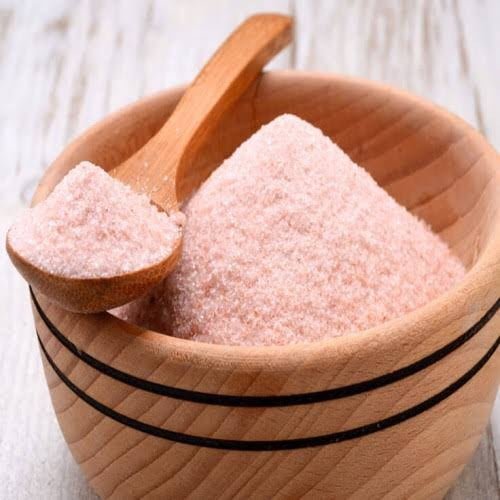 How is
Pink

Himalayan Salt Good For You?
You won't believe, in multiple ways there is pink Himalayan salt good for you. Pink Himalayan salt is the purest variety of salt as it contains no chemicals or toxins. The Pink salt was used by ancient Greeks for clearing airways and improving breathing. It enhance serotonin levels in your body. This chemical might help to reduce stress, boost energy and relieve depression. Pink salt contains deepan (appetizing) and pachan (digestive) properties. These helps in solving digestive problems and prevent gas accumulation which is good for you. It helps regulate metabolism and promotes acid-alkaline balance. On a daily basis thousands of our users are using this pink salt tablets for dehydration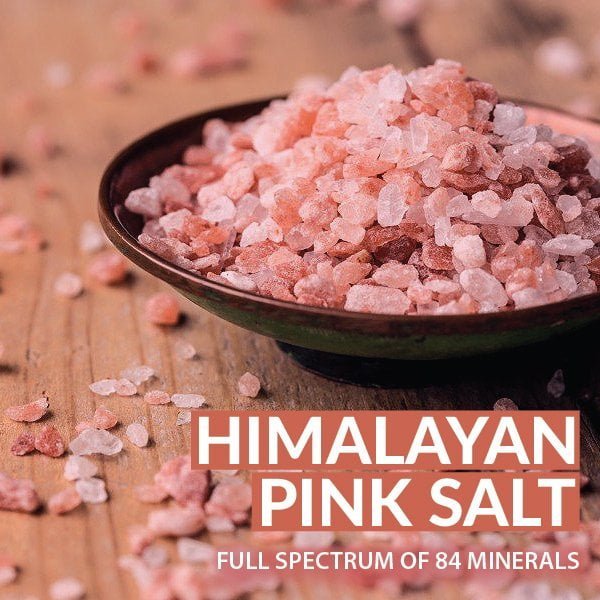 IMPROVE YOUR OVERALL HEALTH: This salt pills assist balanced blood pressure. Supports purity and cleaning of digestive system. Great for quick health balancing assistance.
PREVENT DEHYDRATION: When we sweat and workout we lose minerals (or electrolytes), and our electrolyte capsule is a great way to add them back in your body. This keto supplement assists electrolyte balance crucial to health.
FORMULATED WITH PINK HIMALAYAN SALT: Contains up to 84 trace elements. There is no mineral on Earth that performs better as an electrolyte than Pink Himalayan salt.
FOOD GRADE & CERTIFIED KOSHER: GMO-free and kosher. It contains no artificial fillers or binders making it a great natural energy supplement for both men and women.
What are electrolytes and why do I need them?
Electrolytes are chemicals found in bodily fluids that help spur muscular activity. When you sweat, your body loses fluids and electrolytes. When you lose too many electrolytes, your muscles don't fire properly and your performance will suffer. When this happens, you may experience symptoms, including dehydration — a condition where the body doesn't get enough fluids.
The main causes of an electrolyte imbalance: an illness that causes vomiting or diarrhea, heat-related illness such as heat exhaustion and heat stroke, intense exercise or labor, not drinking enough fluids. Electrolyte imbalances cause symptoms of discomfort. When you don't have the right fluid balance, you may have symptoms like headaches, irregular heartbeat, and fatigue. You may also experience muscle cramping, digestive upset, irritability, and confusion. Most of these symptoms are attributed to dehydration.
By using our keto electrolyte capsules helps replaces the electrolytes lost during these activities, thousands of our users are already using our pink Himalayan salt tablets for dehydration. They are happy with the results, now this is your turn Try Our pink Himalayan salt tablets for dehydration and you will be amazed with results.
No more Salty Water
Try our Electrolyte capsules
The six main electrolytes are potassium, sodium, chloride, bicarbonate, calcium, and phosphate. These minerals direct water and fluids to where they're needed most, helping to maintain homeostasis and fluid balance.
Why Pink Himalayan Salt? As a natural source of pure sodium, Himalayan salts are crystals which are formed naturally within the earth and are made of sodium chloride and 84 other trace minerals, including: sulphate, magnesium, calcium, potassium, bicarbonate, bromide, borate, strontium, and fluoride. Himalayan salt contains all these minerals without chemical processing or refinement.
Healthy Life Herbsaims to provide premium life energizing, health supportive products that help empower people to revive their health and maintain it at maximum energetic levels. HEALTHY LIFE HERBS products are made from a carefully curated selection of herbs cultivated by our organic farmer partners in India. We grows our products using ancient Ayurvedic bio-regenerative methods to maximize efficacy. Learn about each herb's characteristics and the associated traditional Ayurvedic lore by exploring our herb pages.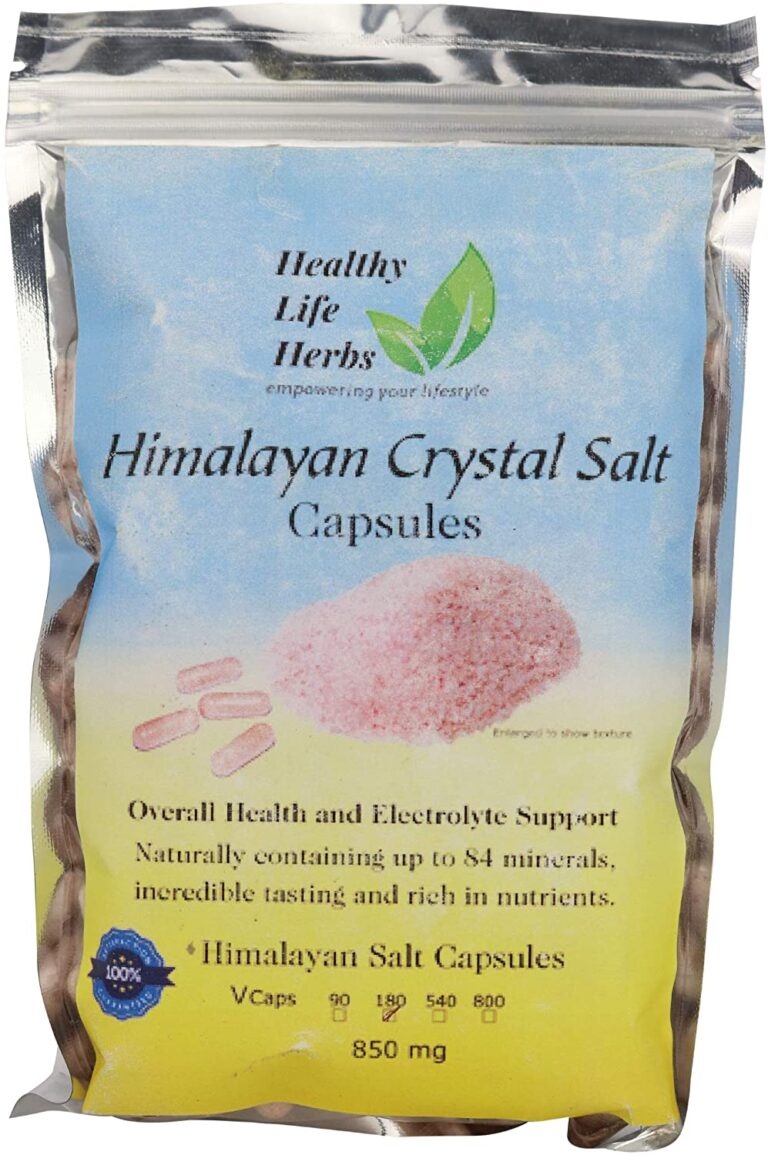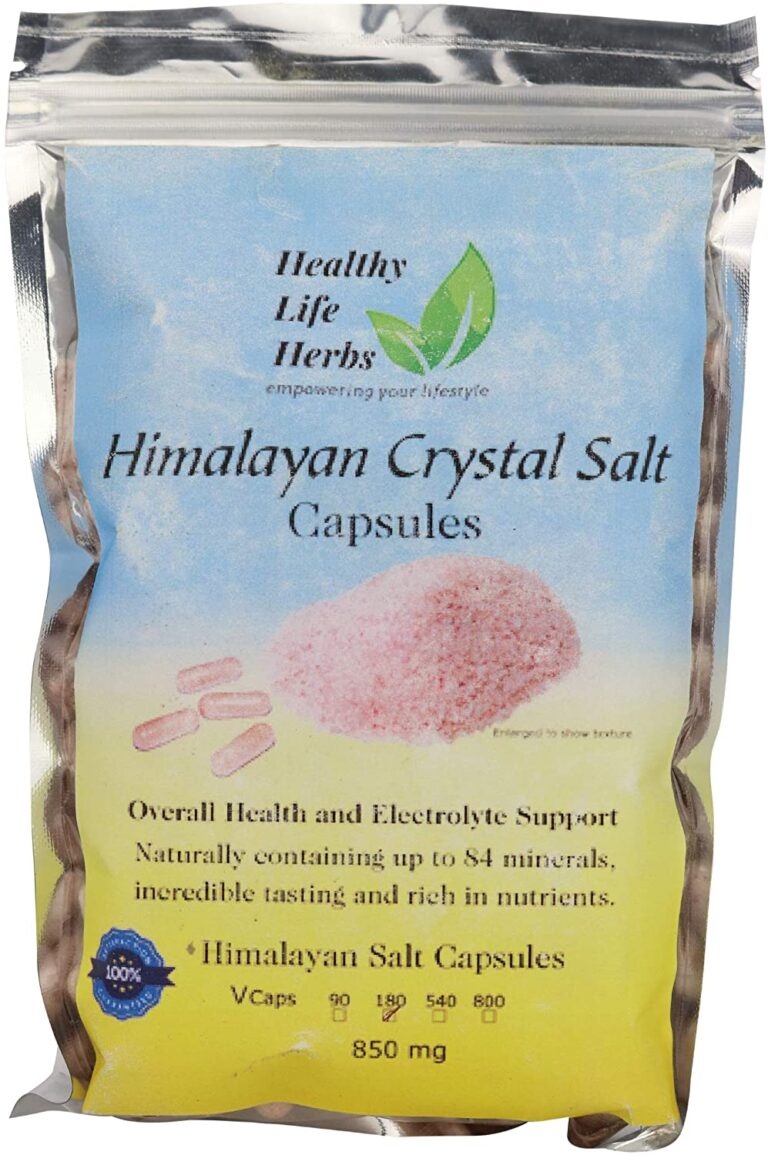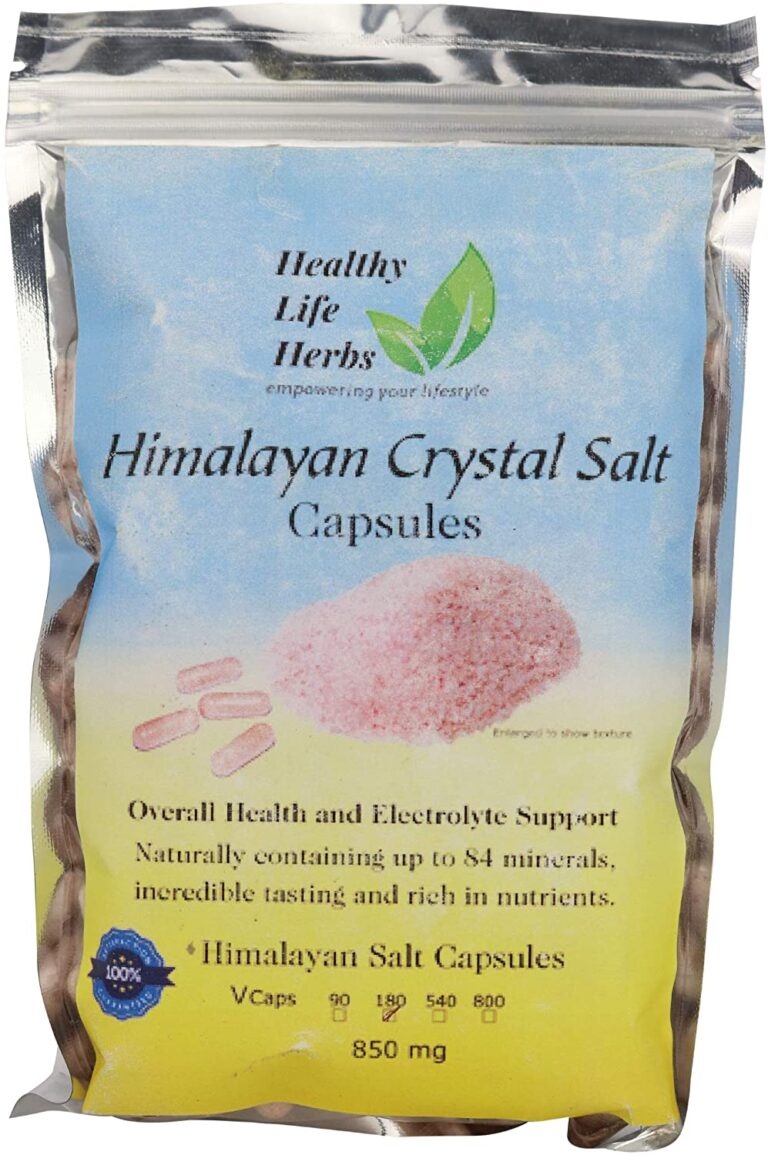 HEALTHY LIFE HERBS COMMITTED TO:
100% SATISFACTION GUARANTEE